Independent editorial multi-thematic media, Ma Plume 2.0 is the french magazine who provides visibility to YOUR actuality. Meet the editorial team…
THE EDITORIAL TEAM
Pascale Varenne - Publication Manager Reporter & Editor
Communications consultant, Pascale Varenne also collaborates with print and media titles. Passionate about new medias and communication technologies, she completed her knowledge as a networking and dissemination journalist with the Obs - Rue 89 .
Digital consultant and communication manager, she support small and media-sized companies in building their strategic actions of communication to improve their visibility on the Internet.
Using her expertise in communication, she develops a double journalistic and communicating innovative approach through which companies can capitalize on their news and events to develop their brand awareness and visibility on the Internet.
She also works as a photojournalist, local correspondent in Paris, for foreign news agencies and media interested in the lifestyle and cultural or professional events in Paris and in France.
Mitia "Arcturus" - Photoreporter & Artistic Director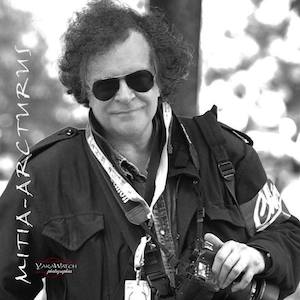 Photographer, reporter, portrait photographer, photo-editor, Mitia is sharing his time between corporate photography for companies and photo-journalism for french and foreign news agencies and media (lifestyle, cultural ans business events in France and Paris).
On the Internet, Mitia Arcturus is the creator and community manager of two artists' communities on Deviant-Art: ART PORTRAITS and ACTION PORTRAITS international portfolios which include the artistic works of painters, illustrators and talented photographers.